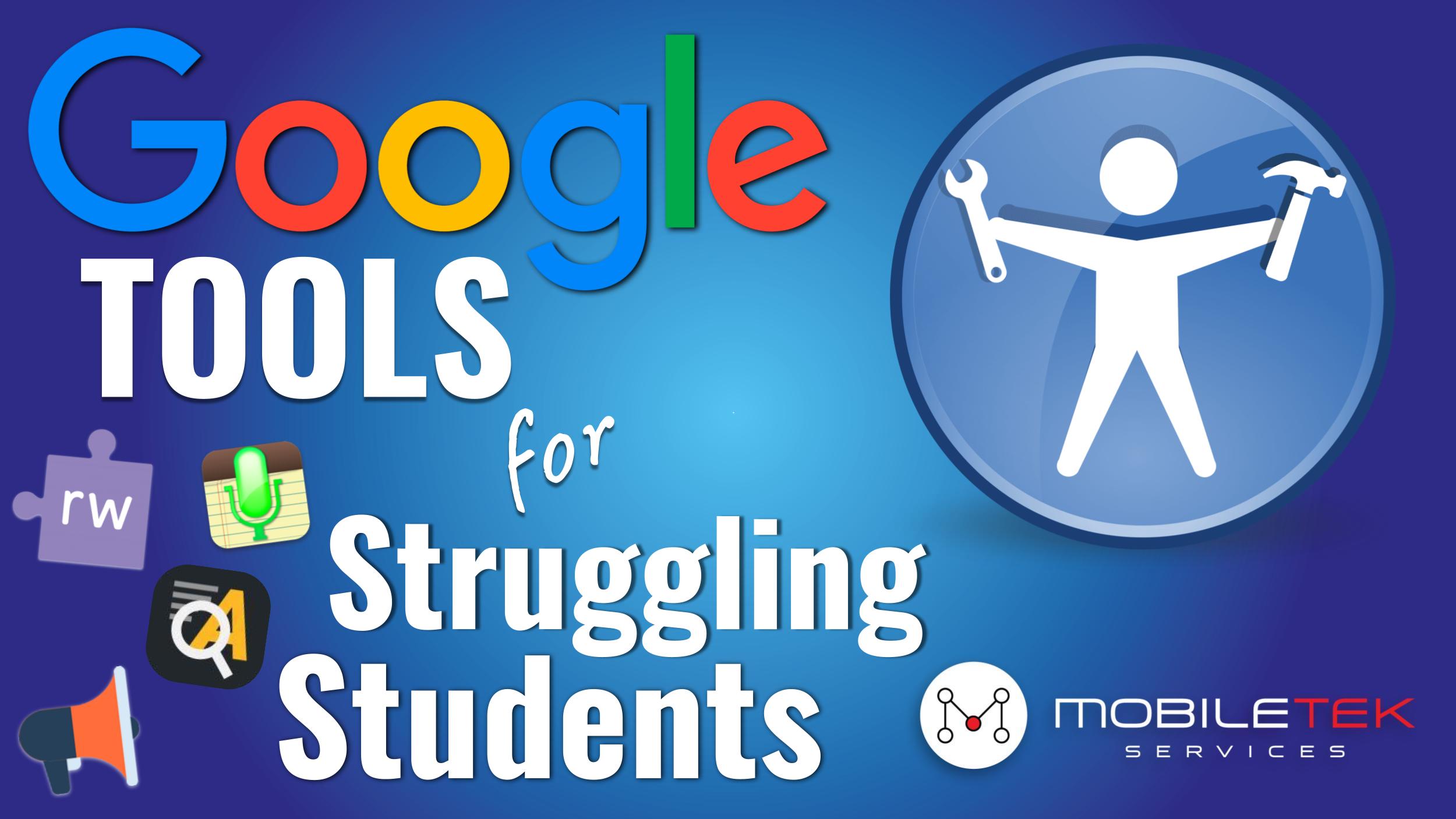 Google Tools for Struggling Students
This course covers tools for accessibility and accommodations either from Google or that work within the Google suite of products. These tools can be so helpful for all learners, whether in person or when working remotely. In the course we take a look at four specific categories of tools:
First, text to speech tools that will read aloud content for our students.
Next, speech to text tools that will allow our students to simply speak and have what they say automatically typed up for them.
Third, readability tools which will make it easier for students to read what is on a webpage.
And finally reading comprehension tools to help students better understand the content they have read.
Course outline:
Introduction - Course Overview, Chrome Extensions basics
Text to Speech - Read&Write, Immersive Reader, Additional Resources
Speech to Text - Docs Voice Typing, Voice In Voice Typing, Google Captioning, Additional Resources
Readability - Mercury Reader, Helperbird, Additional Resources
Reading comprehension - Google Dictionary, Summarization tools, Additional Resources
Google Tools for Struggling Students
Curriculum
Other Pathways Courses
Blow are a few other courses you may be interested in: